Description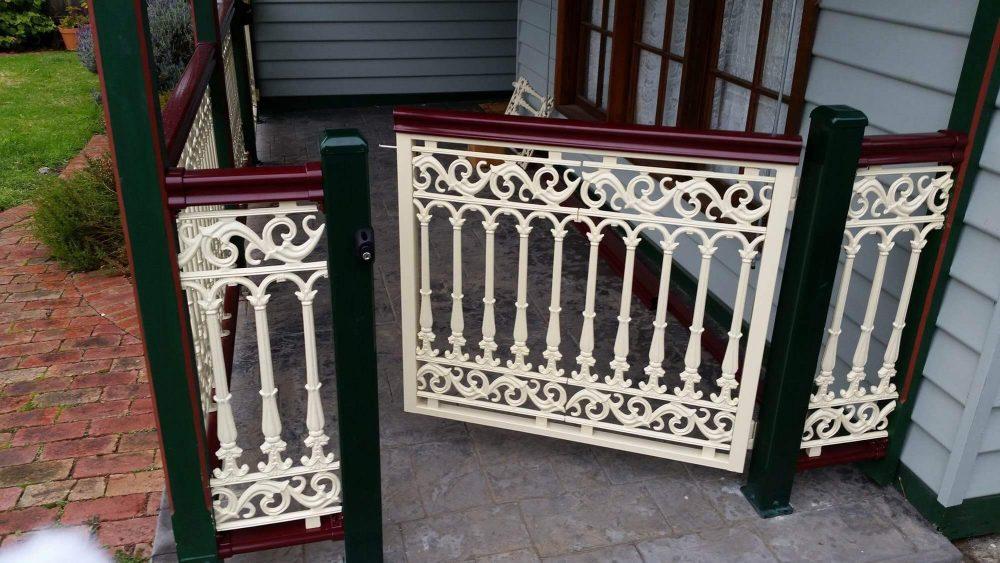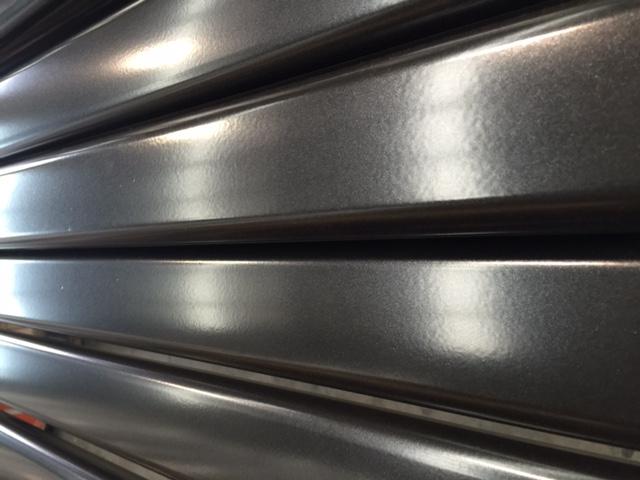 Nth Melbourne top rail powdercoated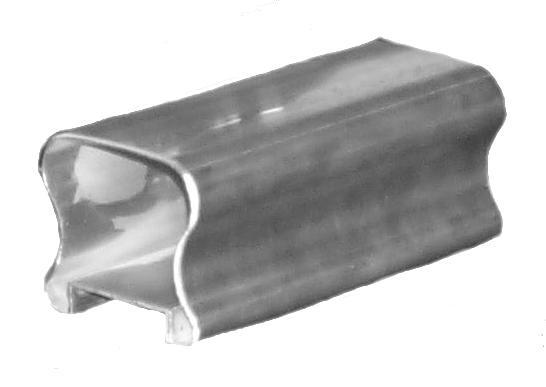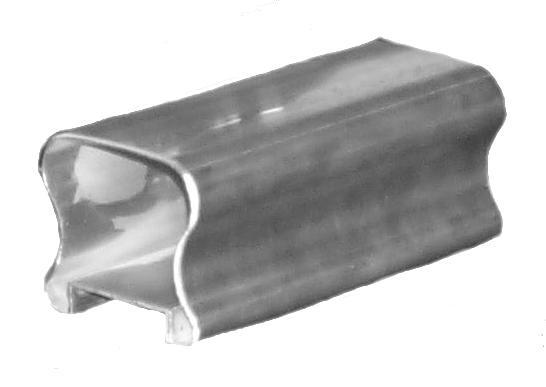 Nth Melbourne Handrail profile
Nth Melbourne top rail and fixing bracket fixed to a 90 x 90 mm square post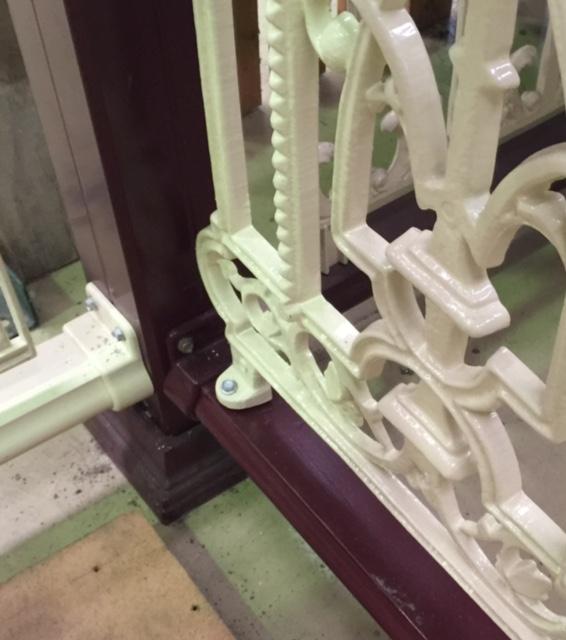 The aluminium verandah panel is fixed to the Geelong bottom rail. Geelong rail bracket is fixed to the post.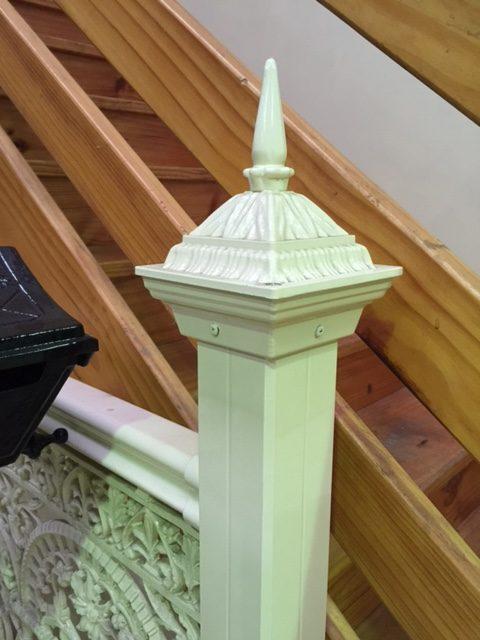 An illustration of an aluminium balustrade post connected to the Aluminium handrail  [90 x 90 aluminium post]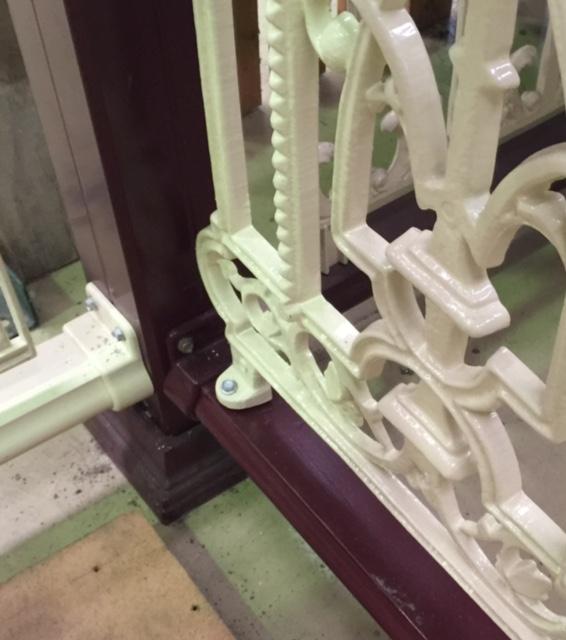 The geelong rail can also be used as a top rail and a bottom rail..It is possible to use the larger Nth Melbourne rail as a bottom rail for additional support especially in spans approaching four metres.
An illustration of both the Geelong and Nth Melbourne aluminium rails

The new Simpson aluminium rail.It fits neatly over 40 x 40 square tube.It is also suitable to fit over 38 x 25 and pop rivets can be used for fixing.Available in 4 metre lenghts.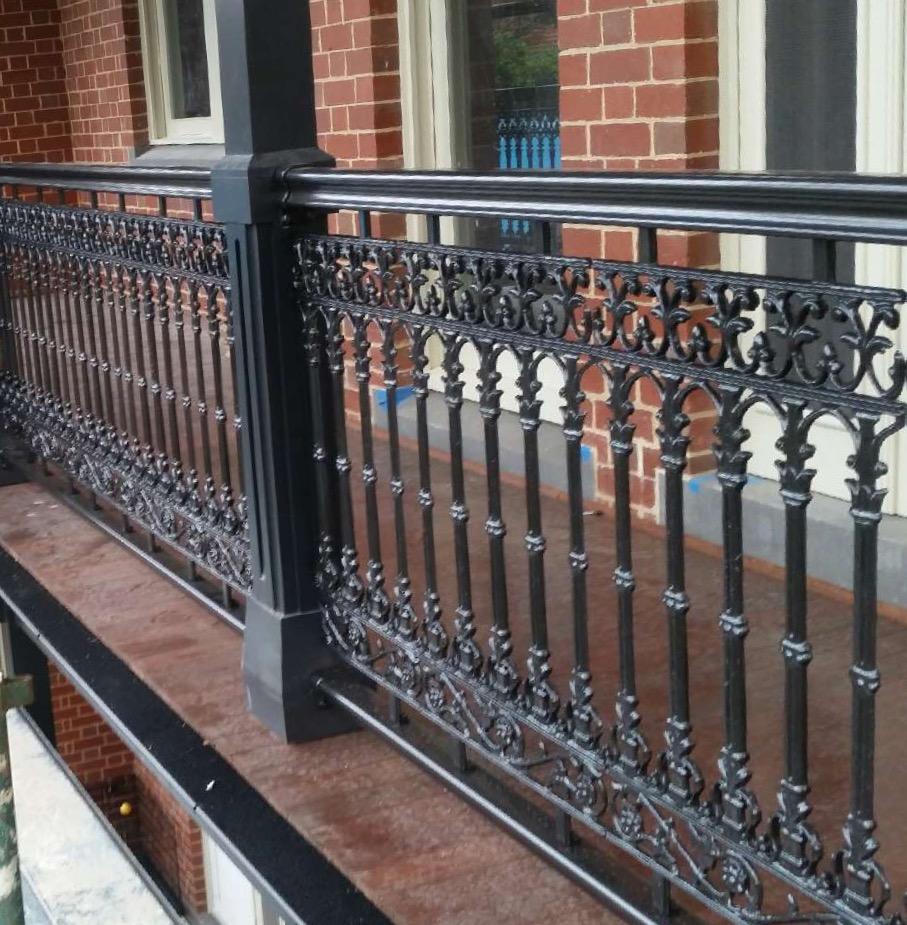 Chatterton Aluminium Handrail fitted top and bottom to these Burnside panels.Note the bottom rail has the radius top upwards. Installed correctly this type of fabrication looks very impressive.I remember the days when all balustrade panels were fully welded together.Maybe it could be worth trying this DIY modular system .
Price
3m mill $76.10     3m powdercoat $108.70
6m mill $152.20   6m powdercoat $217.40
plus gst
A powdercoat colour surcharge may apply. Please enquire before ordering