Description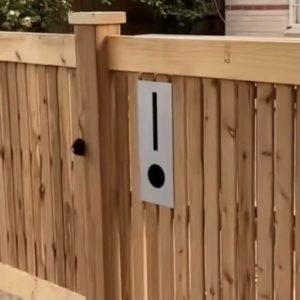 The Coburg Letterbox comes complete with an A4 Letterbox slot, newspaper holder, and key lockable for added security. The Coburg Letterbox is manufactured from galvanised steel and the rear of the letterbox is powdercoated  in grey. The front of the letterbox comes in a range of colours including a rustic red oxide finish.
Please confirm when ordering what colours are available.
This letterbox can be fitted to the back of the fence if cutting the fence is difficult. The advantage is the letterbox slot and the paper tube  can fit in the gap in the fence between the bars.
This letterbox is suitable for timber  picket fences, steel fences and brick fences
Size
W 175 x H 465 x D 350
Pricing
$85.00 plus gst Rustic Front
$95.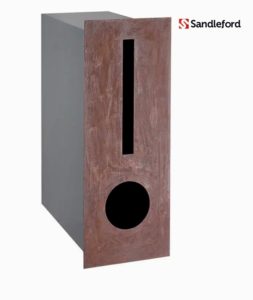 00 plus gst various colours
Please check colours available
Please note
The body of the letterbox is Shale Grey
The front of the letterbox is painted a range of colours including
monument, black, cream, silver, white
Delivery from $45.00 plus gst. Subject to location
Please confirm freight as this may vary due to location
This is an ideal letterbox to install  on the back of a tubular fence.
This prevents cutting the fence, however not preventing the mail or paper being delivered.